Engineered Wood Flooring Skirting Boards & Scotia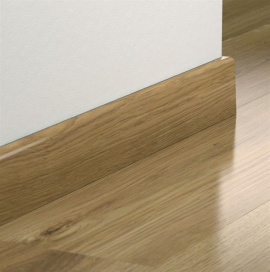 Engineered Flooring Skirting Boards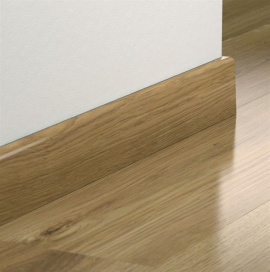 Skirting boards have numerous historical uses. Some say they date back to when men wore spurs on their shoes, and others say they were to cover the gap where wet-plastered walls (which were difficult to make straight) met the floor. In modern times, they're much more useful to protect your wall from being worn away by vacuum cleaners, but they also cover the 10mm expansion gap around your floor.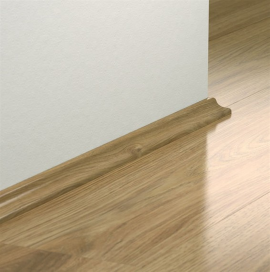 Engineered Flooring Scotia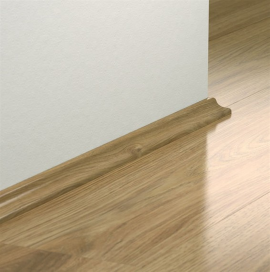 If you're not replacing your old skirting boards around your room, you'll still need to cover the expansion gap next to your walls. This can be done subtly and elegantly with a scotia, which attaches to the skirting board to seamlessly cover the gap.
Learn about our other floors